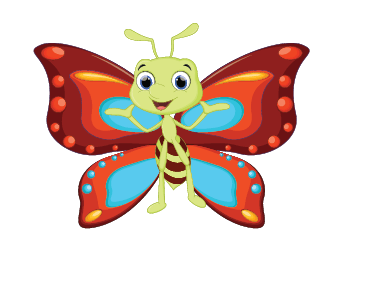 Dr. Sally Young
Children's Dentistry
Services for Infants and Children
Dr. Young and her team members are able to provide a wide range of services for infants and children, including:
Preventative Cleaning
and
Exams
For More Info
We hope that you agree with our belief that regular preventative dental care visits are a sound investment in your child's health. Once we complete treatment of current dental needs, we will schedule periodic dental cleanings and examinations for your child. The time between visits will vary according to the child's individual needs and the quality and consistency of home care provided by the parent and the child.
For More Info
These are a protective coating applied to the biting surfaces of certain permanent teeth to help prevent tooth decay.
When appropriate, Dr. Young can restore decayed teeth with tooth colored or silver fillings.
For More Info
For badly decayed or broken down primary teeth, stainless steel crowns provide more support and protection than fillings.
For More Info
When a primary (baby) tooth is lost early, a space maintainer may be needed to hold the space for eruption of the permanent tooth.
For those rare situations in which a child's needs may be beyond our expertise, we will coordinate care with one of the specialists we are privileged to have available to us.
For More Info
Dental decay that has spread to the core of a primary tooth requires treatment with a medicated filling. Without such treatment, dental infection can develop, which can affect a child's health as well as the health of the permanent teeth.
For More Info
When necessary due to dental disease or orthodontic problems, uncomplicated removal of teeth is one of the services Dr. Young provides for her patients.
A Word
From Dr. Young
If your child is age 3 or over, we ask that you remain in the reception room and allow your child to accompany our skilled team members through the dental visit. It is our goal to make this a pleasant experience. Please try not to be concerned if your child exhibits some separation anxiety. This is normal and usually diminishes quickly if not encouraged.
We have observed through many years of caring for children that most react more positively when permitted to experience the dental appointment in an environment designed for them and without the distraction of a family member. If at any time we feel a parent's presence may be helpful, we will ask the parent to come to the treatment area.
After your child's first visit, you will be invited to our consultation room where Dr. Young will discuss her findings and recommendations regarding your child's dental health. You will have the opportunity to ask questions at this time.
After subsequent visits, a team member will give you appropriate post-treatment instructions regarding the care your child received.
We always want to know before treatment if your child is having any problems or if you have questions or concerns.
Working together, we can achieve the best possible care for your child.
Information for Parents
Parents Corner
One Year Old First Visit
The American Dental Association, along with several pediatric organizations, recommends a "first visit by the first birthday." Usually this appointment will involve examining the child's teeth in the parent's lap, educating parents concerning tooth cleaning, diet, and oral habits, and answering any questions the parent might have. Our goal is to help you develop healthy habits with your children so they do not develop dental problems.
Visits to Daycare Centers
Dr. Young and her team enjoy telling children about good dental care and pleasant visits to the dentist's office. We have puppets and models that allow us to demonstrate proper brushing and flossing techniques. We usually talk to 3 and 4 year olds, but we can provide take-home information for younger ones as well.
We see so many young children with cavities, often requiring treatment or loss of teeth at a very early age, that we welcome an opportunity to educate children, their parents, and their caregivers as to the importance of regular dental visits and appropriate feeding practices and home care.
We are available to visit nearby daycare centers on many Monday and Friday mornings. Please call 489-1386 and ask to speak to one of our team members if you are interested.
Appointments
Dr. Young sees patients by appointment Monday through Friday from 8:30 until 5:30. To make an appointment for an infant or child, please come by our office or call 912 489 1386 to speak with one of our Patient Coordinators.
Our office desires to remain on schedule throughout the day. We know your time is important and will do our best to keep you from waiting. Sometimes a child needs extra "tender loving care." Please be patient and be assured that we will give your child the appropriate level of care as well. You can help us avoid delays by arriving promptly at your child's appointed time. Late arrivals may be worked into the schedule if time allows, or it may be necessary to reschedule the appointment for another day.
As a courtesy, our office will attempt to send you reminders by text, email, or phone in advance of your child's appointment. We will also try to contact you just prior to the scheduled time. However, parents are ultimately responsible for making sure appointments are kept.
Broken appointments and short notice cancellations can create problems—the patient is not receiving needed care, and we are unable to make that previously reserved time available to another patient. If it becomes absolutely necessary for you to cancel an appointment, we ask that you give us as much notice as possible—at least 48 hours. Broken appointments without adequate notice may be charged a $50 fee. Individuals or families who repeatedly miss appointments cannot be rescheduled.
Appointment times are reserved based on an individual child's needs and level of cooperation. It will be necessary to schedule some appointments during school hours. We will be happy to provide an excuse for your child if needed.
Financial Policy
Insurance
Financial Policy
We have made and will make efforts to keep down the cost of your dental care. There are also frequently options that can affect the cost of your dental care. We will do our best to adjust to our patient's requirements in planning for superior dental health. We will work with you to arrange a treatment plan that fits your timetable and budget.
Several payment methods are available; we accept cash, checks, American Express, Discover, MasterCard, and Visa. If payments need to be extended over time, we will help those with good credit ratings arrange financing, usually through a national carrier like CareCredit. (For more information, visit www.carecredit.com.)
We do ask that payment be made at time of service so we can avoid sending statements. The cost of paperwork, postage, and manpower affects our fees. However, as a courtesy to our patients with dental insurance, our office will submit the charges to your insurance carrier at no extra cost.
Insurance
Our office works with most traditional fee for service dental insurance plans. We will try to maximize your benefits within the limits of the law, but please understand that your insurance is a contract between you (or your employer) and the insurance company. All patients are financially responsible for their account. We ask for payment of any applicable deductibles and co-payments and for non-covered services at time of service unless other arrangements have been made in advance.
It usually takes 3 to 6 weeks for benefits to be paid. If after 60 days the insurance company has not paid, we expect the patient to pay the balance on the account while we continue to seek settlement. It may be necessary for the patient to contact the employer or the insurance company to expedite payment.
No insurance policy covers all dental costs. Some companies pay fixed allowances while others pay a percentage of the charges. Many routine services are subject to limits not in keeping with the needs of many patients or are not covered at all.
We do not participate with any managed care programs other than Georgia Medicaid/WellCare programs on a very limited basis.
Call The Office
(912) 489-1386
Fax: (912) 764-8533
Office Location
2 Lester Court
Statesboro, GA 30458
Located across from Statesboro High School.